Immaculate Conception Church in Loose Creek, MO, was established in 1935.
Immaculate Conception of Loose Creek was founded by Fr. Ferdinand Helias, in 1835. The present church building was completed in 1877. A monument to the original parishioners, dedicated in 1992, shows the names and towns from which the first congregants originated.
The parish is also blessed to have a school, which has been served by the School Sisters of Notre Dame since 1891.
Our pastor and rector is Reverend Anthony Rinaldo, who was ordained in 2013. He received his seminary formation at Sacred Heart Seminary and School of Theology in Hales Corners, Wisconsin. Our deacon is Larry G. Hildebrand.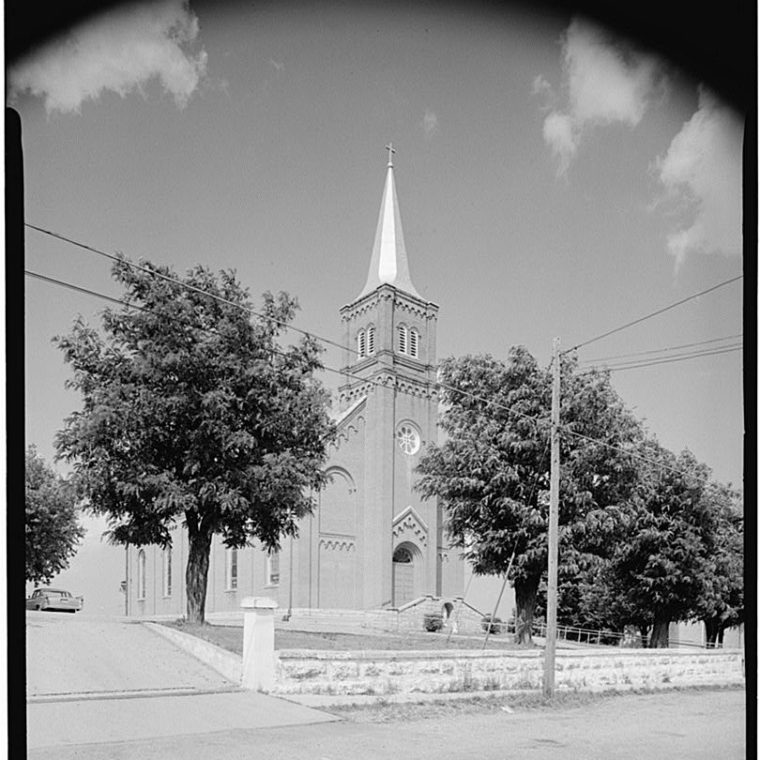 Pastoral Care
2018: Reverend Fr. Callistus C. Okoroji
2020: Reverend Fr. Anthony Rinaldo, Deacon: Larry G. Hildebrand
Immaculate Conception School & Parish
1845: Log church dedicated to the Immaculate Conception
1848: Immaculate Conception parish established
1852: IC school is established
1868: Construction on current church begins
1874-1891: Sisters of Precious Blood served the parish
1880: Building of the first Immaculate Conception catholic school
1884: Building of the current rectory
1891: School Sisters of Notre Dame arrived
1923-1928: New school building is constructed
1952: Current convent built
1966: Kitchen and middle floor is added to the school
2013-2015: 3rd floor is added to the catholic school